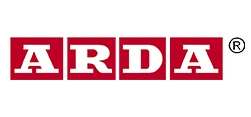 ARDA – Italian brand offering products that help you organize your workspace at home and office. Bright colors, high quality and reasonable price are the main features of the brand. The offer includes organizers and shelves for documents, whiteboards and office equipment.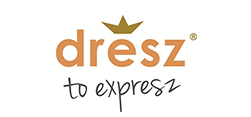 Dresz is a Dutch supplier of fashionable school supplies and accessories GSM. The company has its own design studio, where each collection is created in accordance with current trends. Products are characterized by high quality and modern design. The offer includes stylish, protective cases for the iPhone and Samsung and power banks.
---
Exponent World – Italian brand that has been offering office and computer accessories for 30 years now. Production takes place in Italy using the latest technology with highest precision. The experience and innovative solutions make products known for their high quality and ability to facilitate the work. Exponent's products help organize the workspace and keep order at home and in the office. Under printer organizers, laptop stands and footrests are the most popular products on the Polish market.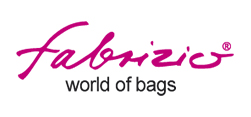 Brand Fabrizio was founded in 1652 in the Czech Republic by Christian Sieber`a. Although the company headquarters were moved to Bad Reichenhall in Bavaria, it is still a family company. Their own design department keeps track of the latest trends and offers new collections every year. Fabrizio products are distinguished by high quality materials, with careful finishes and interesting design. The wide offer includes suitcases, backpacks, bags, baskets and backpacks for children.
---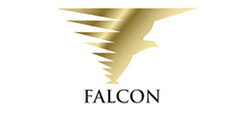 Falcon is a British supplier of a wide range of bags and backpacks for sport, tourism and dedicated to carrying laptops.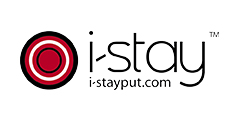 i-stay is a British supplier of a wide range of bags and backpacks for laptops. These products are characterized by high quality materials, modern design and a unique shoulder strap. The patented strap is made of non-slip material so the bag will not fall from the shoulder!
---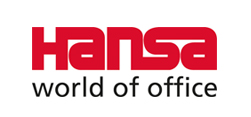 HANSA wiss brand of LED lamps and energy-efficient. Lamps are distinguished by interesting design and high yield. High-quality lighting is very helpful for concentration and motivation both at work and at home.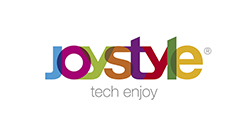 JOYSTYLE – Italian brand specializing in accessories GSM. Products are characterized by high quality and affordable price. Practical case for tablet, comfortable headphones or phone speakers are the most popular products.
---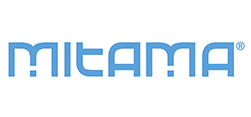 MITAMA is an Italian design on every desk. Products feature modern design and intense colors. Notes, pens with indelible ink and binders are the products that all Italians love.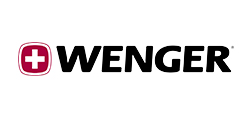 Wenger the most recognizable manufacturer of bags and backpacks for laptops. Swiss precision, high quality of products and long-term durability make more and more customers choose this brand. Wenger is also a practical travel bags and suitcases, elegant wallets and accessories for everyone.
---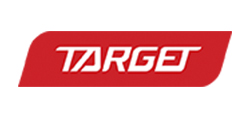 Target is a Slovenian manufacturer offering the highest quality school and youth backpacks. Products are distinguished by extraordinary design and functionality. Backpacks are created for young people, athletes and all active people who appreciate modern solutions in everyday use. Collection VIPER is inspired by extreme skydiving. In 2013 VIPER won the main prize of the Red Dot Award and in subsequent years the brand has been awarded for prototypes of Saturn backpacks.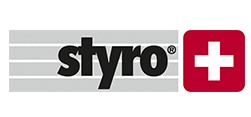 Styrobelongs to Spichtig Group, which for over 50 years combines Swiss tradition with innovation. Intentional use of materials made Styro products gain the prestigious title of "Blauer Engel", German environmental certificate.
---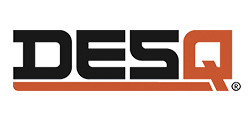 Desq is a Dutch company specializing in office equipment products with an emphasis on visual communication and ergonomics. What distinguishes Desq is a very large selection of glass-boards made of high quality tempered glass. Desq's portfolio also contains numerous footrests, a very important part of office equipment.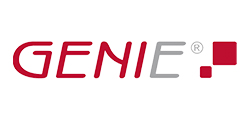 Genie is present on the German market since 1995. It is a provider of a wide range of office products such as shredders, laminators, or the guillotine. Genie products are characterized by high quality workmanship combined with reasonable price.
---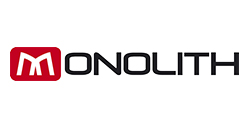 Monolith is a German company founded in 2002 as a subsidiary of Vocke Industries. Monolith offers a wide range of office products such as shredders, laminators, binding machines or business laptop bags. Thanks to the cooperation with major retailers in Europe, the brand Monolith is able to provide the latest solutions for business.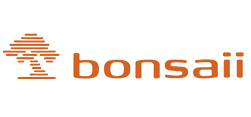 Bonsaii German manufacturer of high-quality paper shredders, suitable for continuous operation. Shredders offered by the brand Bonsaii, characterized by attractive design and very quiet operation. All models in Bonsaii offer destroy documents to waste and are also suitable for CD / DVD.
---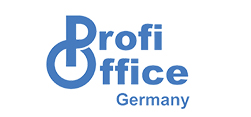 ProfiOffice Germany to nowoczesna firma, w ofercie której znajdziemy takie urządzenia jak: niszczarki do papieru, bindownice, laminatory, czy też gilotyny oraz trymery. Celem firmy jest nie tylko oferowanie produktów najwyższej jakości ale także nieustanne doskonalenie i ulepszanie oferowanego asortymentu. Szeroka gama produktów sprawia, iż znajdą one zastosowanie zarówno w domu jak i w małym i średnim biurze.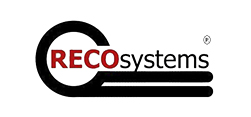 Reco Systems is a manufacturer specializing in offering document finishing devices. Equipment for laminating and binding contained in the Reco Systems's portfolio are useful at home, small office and professional, large service points.
---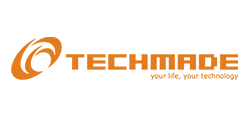 Techmade
the Italian manufacturer of high-quality IT products. They offer huge variety of keyboards, USB memory sticks, headphones, computer mice and other computer accessories. Licensed products with the logo of the football team should interest every loyal football fan.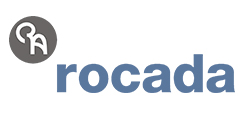 Rocada
is a Spanish manufacturer of high-quality flip charts and presentation boards. In their portfolio we can find any product for visual communication. Brand has a patented technology such as the rotatory RD-618 flipchart or system SkinWhiteBoard.
---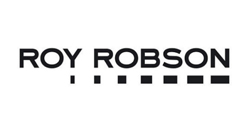 Roy Robson
is an international brand directing its offer to men. The offer is both a men's clothing and accessories, exclusive bags and leather goods. Products are characterized by fashionable colors, high quality leather and precise finish.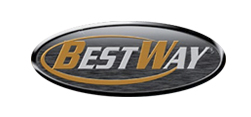 BestWay
German brand of backpacks and bags. The combination of practical solutions and comfort
makes the products suitable for active people. Laptop bags, backpacks for trips and pouches that will contain all the necessary things while maintaining ergonomic shape and low weight.
---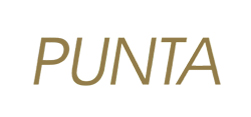 Punta
German brand that makes shopping easy. Convenient carts with rubber wheels facilitate
Transportation and colorful bags have comfortable closure, that makes them easy to put even in small spaces and you can always have them with you.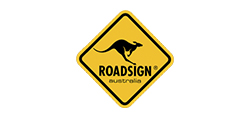 Roadsign
licensed products with the famous logo "ROADSIGN" that promote one of the most fascinating countries in the world – Australia. Trendy colors and high quality materials make bags and backpacks attractive to young people.
---


NAGA
Europe's largest selection of memo boards and accessories. All products are developed and designed in Denmark. NAGA product development incorporates both function and design. Endless possibilities for different color and size combinations to match your space, be it at home, in the office, at school, in a waiting room or in other public spaces.